R.I.P. CHRIS SANDY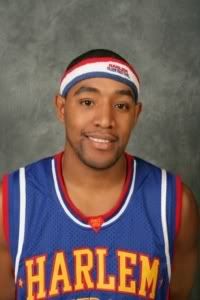 The death of Chris Sandy came as a total shock to me. While writing the piece on the Brooklyn Kings, which appears at the very beginning of this blog, I observed Chris and his teammates rather closely. As one of maybe three members of the press who regularly attended home games you couldn't help but get up close. One of my fondest memories of Chris, besides his almost effortless ability from three-point-land, is of him coming out to sign autographs, shoot-around with and chat with kids after the North East Pennsylvania Breakers failed to show for yet another road game.
It's painful to write about the death of someone who was so full of life. As a sucker for a good undersized scoring guard, especially ones from New York City, it's hard for me to believe a guy like Chris could die. His USBL opponents sometimes seemed unworthy. I can say, from watching him play, basketball made him very happy. The world has lost a really good ball player.
It's too early to tell very detail of his life, I'm going to push his to get his story out on a larger scale. As for what the Associated Press said:
HELSINKI, Finland (AP) -- Chris Sandy, a former Fresno State and Harlem Globetrotters players, died Thursday in a car accident in southeastern Finland, police said. He was 27.

Sandy, from New York, lost control of his car and collided with another vehicle going in the opposite direction, police said.
Sandy, in his first season in Europe, played for one of the top Finnish teams, Kouvot of Kouvola. The 6-foot-2 guard averaged 18 points and was third in the league with 3.9 assists per game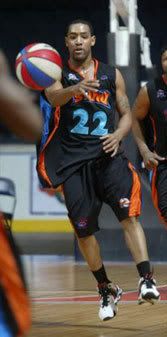 I would like to extend my deepest sympathy to his family and teammates. He is in my prayers now and for always.